A question we always get asked is, "How do I protect my Round Top pieces so I can enjoy them season after season?" Great question! Here at Round Top Collection Gallery we want to ensure you and your family can enjoy your favorite Round Top pieces year after year. Below are a few tips on how to protect your Round Top purchases.
Where Will You Use Your RTC Products?
The best way to take care of your Round Top product depends on where you intend to decorate with the pieces, either inside or outside.
Outdoor Use
We sell many Round Top Collection pieces that customers love to place in their yard. We love to see yard displays full of Round Top. For pieces that will stay outdoors for an extended period of time, such as for the holiday season, or for the duration of Summer, we recommend spraying each outdoor piece with several light coats of Clear Coat, Matte Krylon Spray. This can be found in your local hardware store or from online retailers such as Amazon. These coats of UV-protectant spray will help protect your Round Top pieces from the elements. Each season you display your Round Top pieces repeat this process.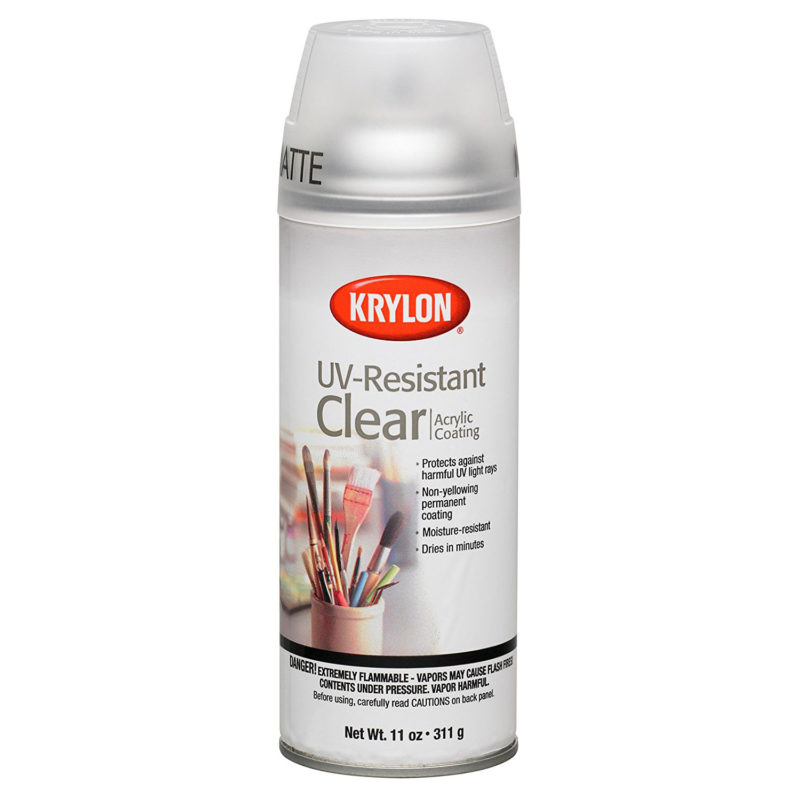 Krylon 1309 Gallery Series Artist and Clear Coatings Aerosol, 11-Ounce, UV-Resistant Matte
Protects against harmful UV light rays

Non-yellowing, permanent coating

Moisture resistant

Dries in minutes
Purchase on Amazon
Storing Your Round Top Pieces
When it's time to pack up the decorations each season there are a few steps that can keep your Round Top pieces looking great for the next time you pull them out of storage.
Protect From Scratches with Bubble Wrap or Newspaper
When you store your Round Top pieces without first protecting them with bubble wrap or newspaper you risk scratching the paint or breaking delicate glass in storage. A few layers of wrap help ensure the metal pieces do not damage each other while in plastic tubs or in a storage closet. You can purchase bubble wrap and packing paper at your local hardware store or online. We always lay a few pieces of bubble to keep the pieces from scratching each other before we place them in plastic storage containers.
Duck Brand Bubble Wrap Original Cushioning, 12-Inches x 150-Feet, Single Roll (284054)
Original Bubble Wrap provides more cushioning and object protection than any other wrap in the market

Features a nylon air retention barrier bubble that minimizes air loss

Ideal for wrapping – conforms easily around items

Roll is perforated every 12 inches for easier handling

Bubble Wrap measures 12 inches wide and 150 feet long
Purchase on Amazon
Organize Your Round Top By Season in Plastic Storage Containers
Speaking of plastic tubs… Lexie and I store our Round Top in plastic storage containers labeled with each season. Labeling the containers with the seasons make it easier to find the right container next year. Just make sure not to overload each container because the lids will start to cave in when stacked. These rubbermaid containers are the ones we use and hold a lot of decorations. Use these containers to store your RTC Christmas once the holiday is over.
Rubbermaid Roughneck Clear Storage Container, 50 qt., Clear Base (1192), Pack of 5
Durable enough for heavy-duty storing needs

Made of tough material that is break-resistant for strength and stackability

Latches on lid adds security

Clear base lets you see what is stored inside

Home storage container measures 26.7″ L x 15.8″ W x 10.8″ H
Purchase on Amazon